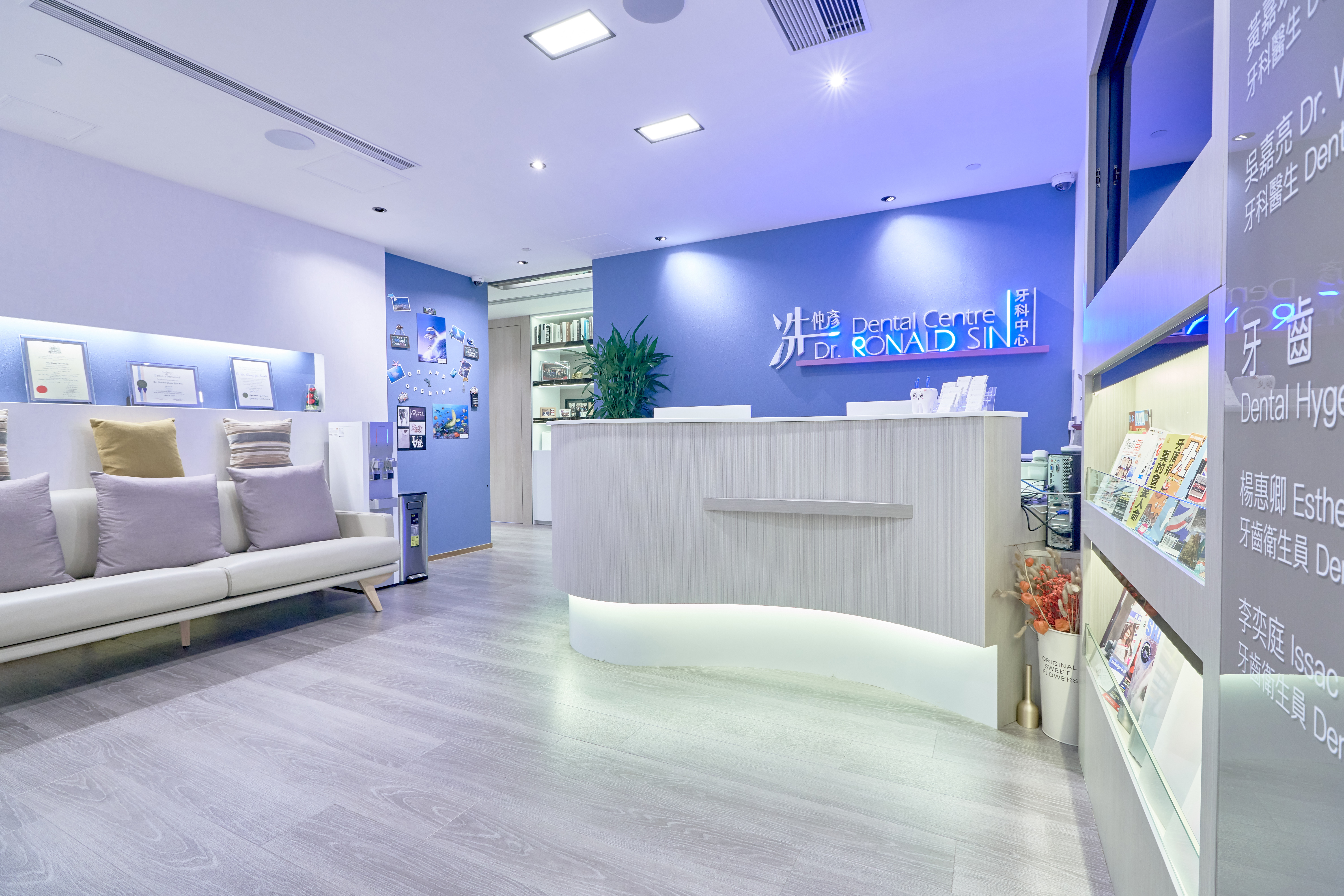 General Dentistry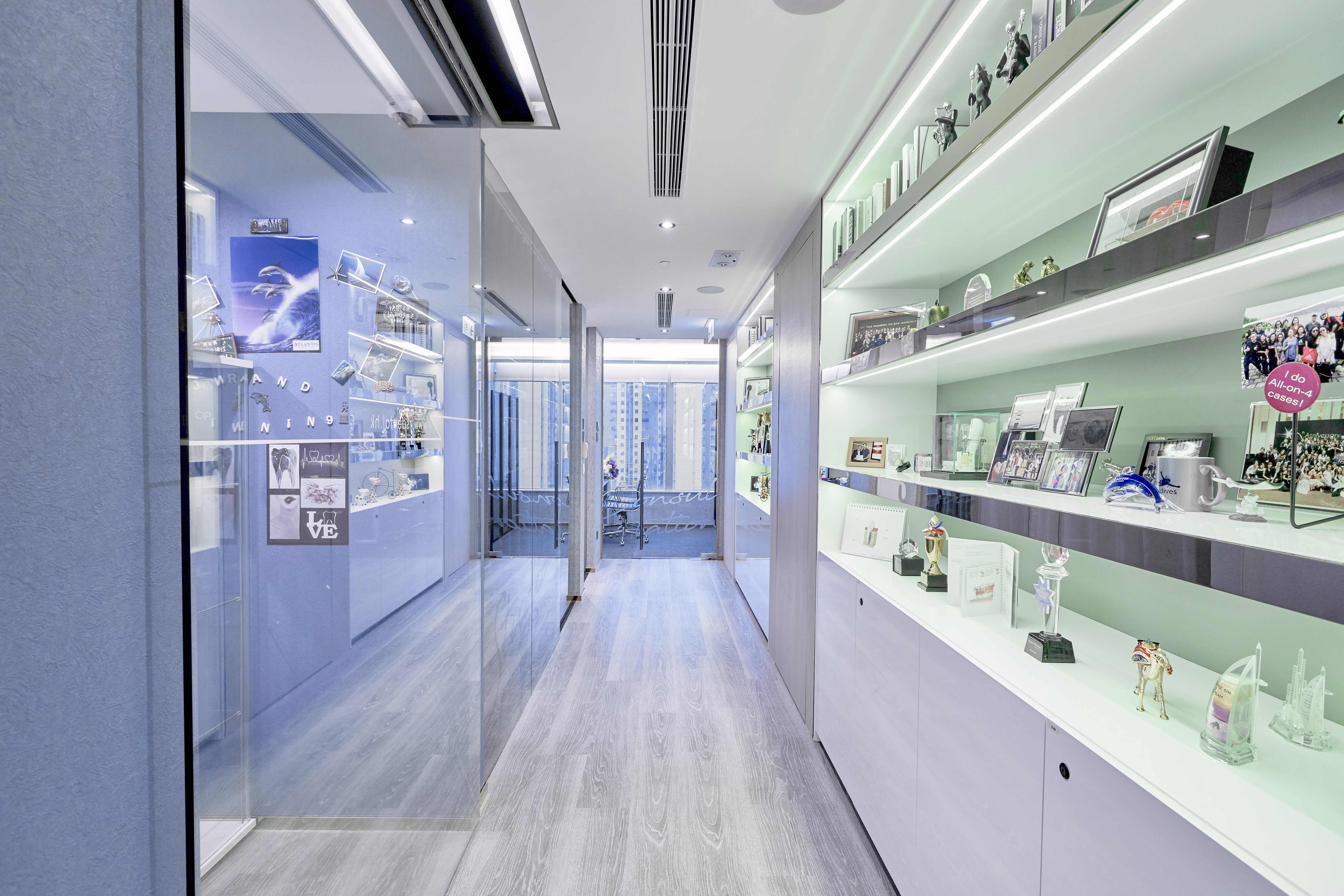 Specialty Dentistry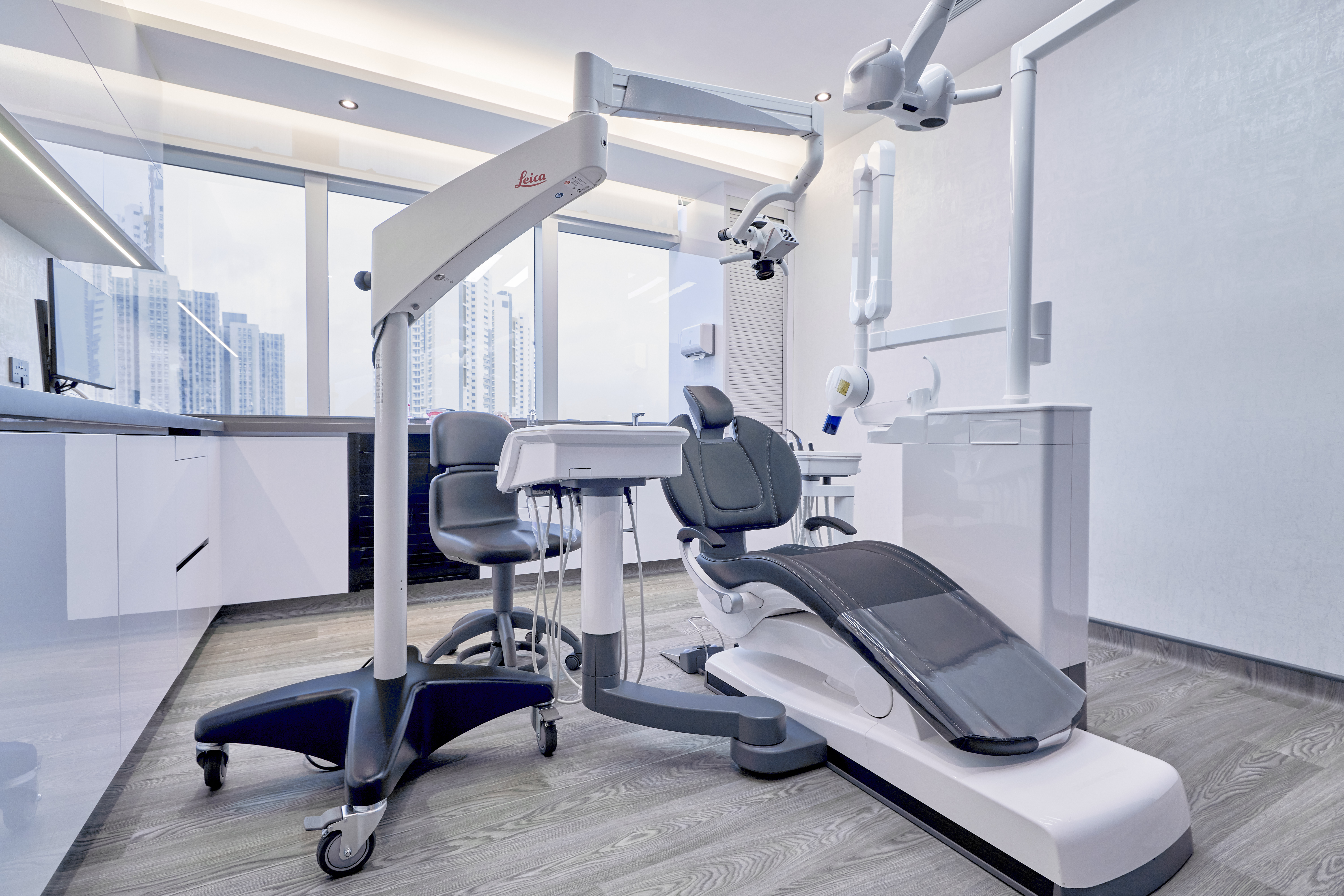 Cosmetic Dentistry
Dr. Ronald Sin Dental Clinic was long established since 1993, providing comprehensive dental treatments via three dental centres in Sheung Shui.
All of our dental centres are well-equipped with world-class dental chairs, computerized record and effective booking system, high-tech digital panoramic X-ray units, , computed tomography scan (CT scan), iTero® intra-oral scanner, dental implant machines, operating microscope, intravenous sedation devices, etc, through which we provide state-of-art dental care to our clients. Together with an array of international standard dental sterilization equipment and protocols, we endeavor to .achieve high standard of infection control.
All centres are operated by experienced dentists, there are four general practitioners providing comprehensive general dental treatments. And there are two dental specialists of Orthodontic and Endodontic (Root canal treatment).
There are regular systematic clinical audit among all the centers, clinic meetings and academic training, through which our team strive to improve the standard of service and treatment outcome.
General Dentistry
Oral Examination
Dental X-ray
Restorative (Fillings)
Periodontics (Gum treatment)
Endodontics (Root canal treatment)
Denture
Crown and Bridge
Oral Surgery
Specialty Dentistry
Dental Implant
All-on-4

®

Specialized Endodontics
Specialized Periodontics
IV sedation & General Anesthetic
Pedodontics (Children's dentistry)
Cosmetic Dentistry
Dental Crown & Bridge
Dental Veneer
Tooth Whitening
Orthodontics (Braces)
Invisalign

®
Dr. Ronald Sin

Dental Surgeon

BDS (University of Hong Kong)
MGD (CDSHK)
MFGDP (UK)
DImplantDent RCS Eng

Dr. Kathy Wong

Dental Surgeon

BDS (University of Hong Kong)

Dr. Willie Ng

Dental Surgeon

BDS (University of Hong Kong)

Dr. Stella Ngai

Dental Surgeon

BDS (University of Hong Kong)
MSc (AesthetDent)(KCL)

Dr. Daniel Lam

Dental Surgeon

MDS (Paed Dent)(HK)
BDS (University of Hong Kong)

Dr. Charlotte Fong

Dental Surgeon

MFDS RCSEd 2023
MFDS RCPS (Glasg) 2023
BDS (University of Hong Kong)

Dr. Eric Mak

Dental Surgeon

MFDS RCSEd 2023
MFDS RCPS (Glasg) 2023
BDS (University of Hong Kong)
Dr. Ronald Sin
Dental
BDS (University of Hong Kong)
MFGDP (UK)
CPD Certificate (2016)
Dr. Stella Ngai
Dental
BDS (University of Hong Kong)
CPD Certificate (2016)
Dr. Kathy Wong
Dental
BDS (University of Hong Kong)
CPD Certificate (2016)
Dr. Willie Ng
Dental
BDS (University of Hong Kong)
CPD Certificate (2014)
Dr. David K.Leung

Specialist in Orthodontics

MDS (HK)
AdvDipOrth (HK)
LDS (Vic)
BDSc (Melb)
MOrthRCS (Edin)
FHKAM (Dental Surgery)
FCDSHK (Orthodontics)

Dr. Angela Ho

Specialist in Endodontics

BDS (University of Hong Kong)
MDS (Endo)(HK)
FRACDS
AdvDipEndodont (HK)
FCDSHK (Endo)
FHKAM (Dental Surgery)
MRD RCSEd (Endo)
Dr. David K.Leung
Specialist in Orthodontics
MDS (HK)
AdvDipOrth (HK)
LDS (Vic)
AdvDipOrth (HK)
BDSc (Melb)
MOrthRCS (Edin)
FHKAM (Dental Surgery)
FCDSHK (Orthodontics)
Dr. Angela Ho
Specialist in Endodontics
BDS (University of Hong Kong)
MDS (Endo)(HK)
FRACDS
AdvDipEndodont (HK)
MRD RCSEd (Edon)
FCDSHK (Endo)
FHKAM (Dental Surgery)


 
Dr. Miko NG
Specialist in Paediatric Dentistry
BDS (University of Hong Kong)
AdvDipPaedDent (HK)
MPaedDent RCS (Eng)
MDS (Paed Dent)
MPaedDent RCSEd
FHKAM (Dental Surgery)
MPaedDent RCPS (Glasg)
FCDSHK (Paed Dent)
Ms. Tracy Leung

Dental Hygienist

Mr. Victson Luk

Dental Hygienist

Ms. Garbeio Ip

Dental Hygienist
Esther Yeung
Dental Hygenist